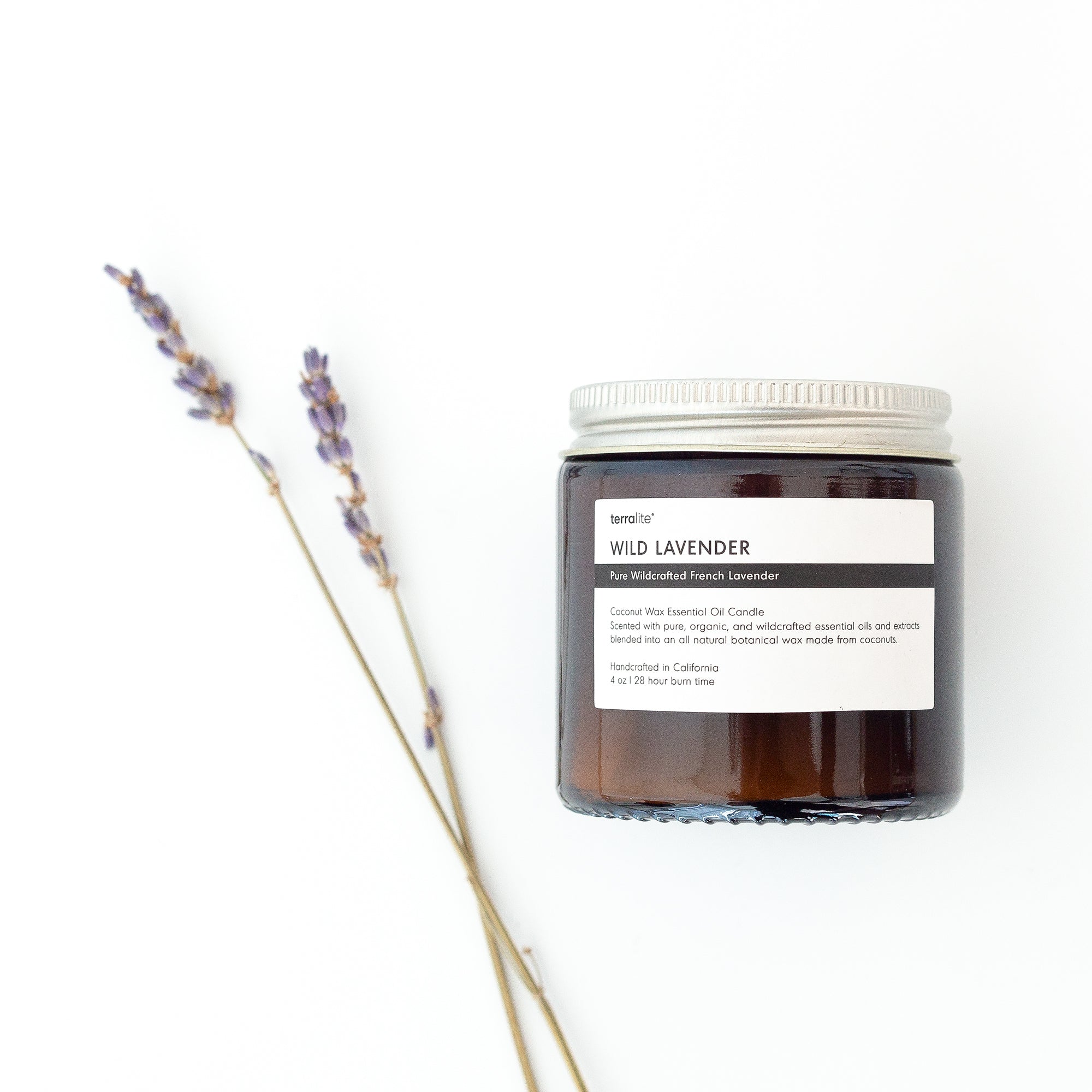 Pure Wildcrafted French Lavender
Create a moment of relaxation and well-being with the sweet herbaceous aroma of wild lavender.
Size: 4 oz.
Burn Time: 28 hrs.
Case of 6
MSRP: $18
Wholesale: $9
Essential Oil candles made with coconut wax and scented with pure essential oils and extracts from plants that were grown without the use of pesticides or chemical fertilizers.

• 100% natural coconut wax
• Paraffin-Free, No Synthetics
• Pure, organic and wildcrafted essential oils
• Chemical-free hemp core wick
• Recycled amber glass container
• Recyclable tin lid
• Recycled paper labels

Hand poured in California
Place candle on temperature-safe surface.
Trim wick to 1/4" as needed.
For maximum burn time, burn long enough to form a melt pool across the surface but no longer than 4 hours at a time.
Keep wax free of debris.
Avoid drafty areas.
Caution: Wax is hot when melted, do not touch. Always burn within sight. Keep away from things that catch fire. Keep away from children and pets. Neither seller nor manufacturer is responsible for misuse.
To maximize scent throw, we recommend enjoying your candles within the following spaces.
4 oz. travel - Small to personal spaces
8 oz. classic - Small to Medium spaces
16 oz. tri-wick - Medium to Large spaces
For a more robust aromatic experience, we suggest enjoying two or more of the same scented candles.