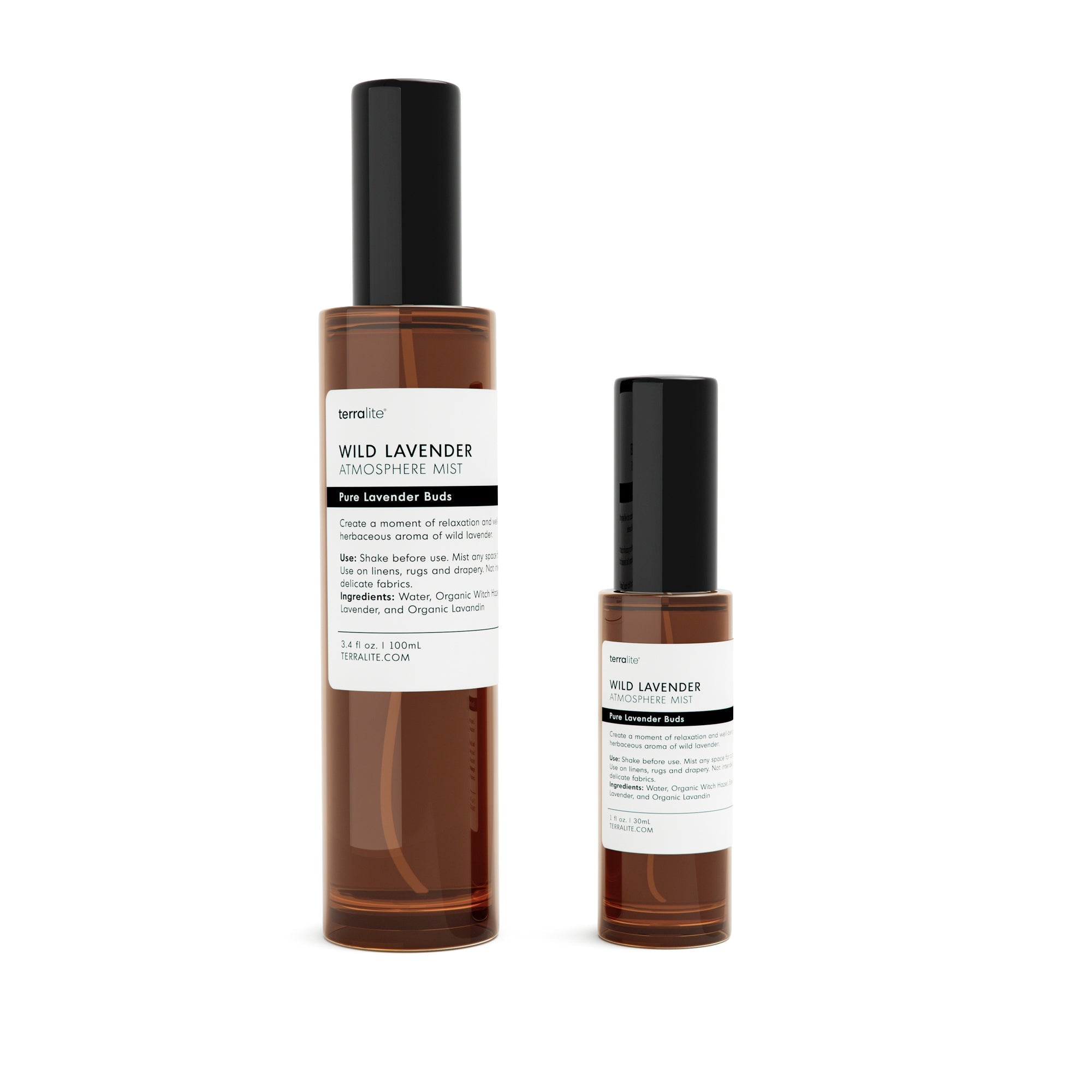 Wild Lavender Atmosphere Mist - 100ml
Wild Lavender + Lavandin
An aromatic room and linen spray made with pure essential oils and organic plant extracts. Create a moment of relaxation and well-being with the sweet herbaceous aroma of wild lavender.
Aroma: Floral, Sweet, Herbaceous

Case of 6
Size: 100ml
MSRP: $24
Wholesale: $12

Water, Organic Witch Hazel, Wild Lavender oil, Organic Lavandin Oil
Shake before use. Mist any space for a burst of botanical scent. Use on linens, rugs and drapery. Not intended for face, body, wood or delicate fabrics.
Recyclable glass bottle
Recyclable plastic cap