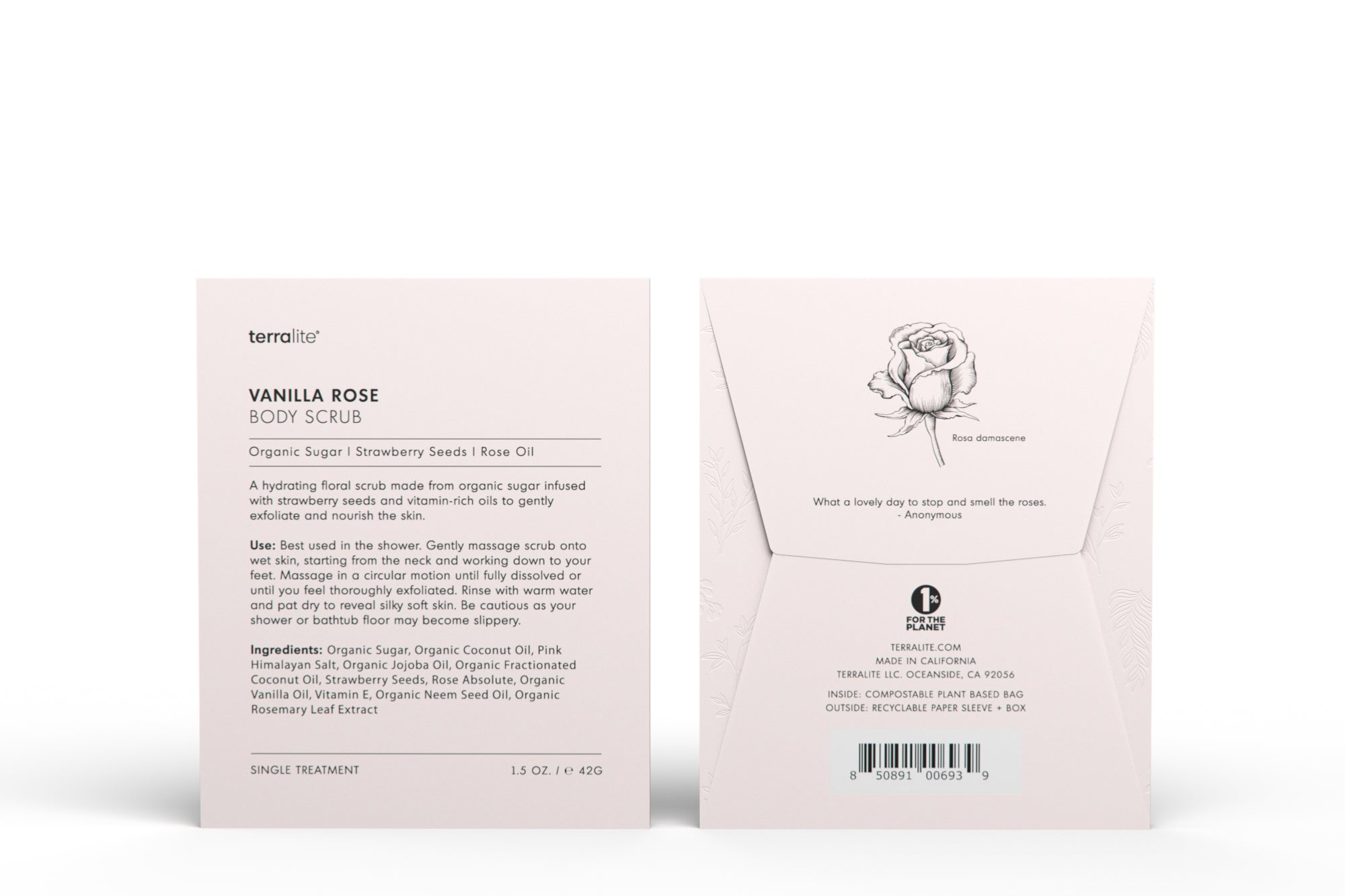 Organic Sugar | Strawberry Seeds | Rose Oil
A hydrating floral scrub made from organic sugar infused with strawberry seeds and vitamin-rich oils to gently exfoliate and nourish the skin.
Size: 1.5 oz (Single Treatment)
Case of 6
MSRP: $11
Wholesale: $5.50
Organic Sugar, Organic Coconut Oil, Pink Himalayan Salt, Organic Jojoba Oil, Organic Fractionated Coconut Oil, Strawberry Seeds, Rose Absolute, Organic Vanilla Oil, Vitamin E, Organic Neem Seed Oil, Organic Rosemary Leaf Extract
Best used in the shower. Scoop up a small handful of scrub and gently massage onto wet or dry skin. Starting from the neck and working down to your feet, massage in a circular motion until fully dissolved or until you feel thoroughly exfoliated. Rinse with warm water and pat dry to reveal silky soft skin.
Certified compostable pouch
Recyclable paper envelope