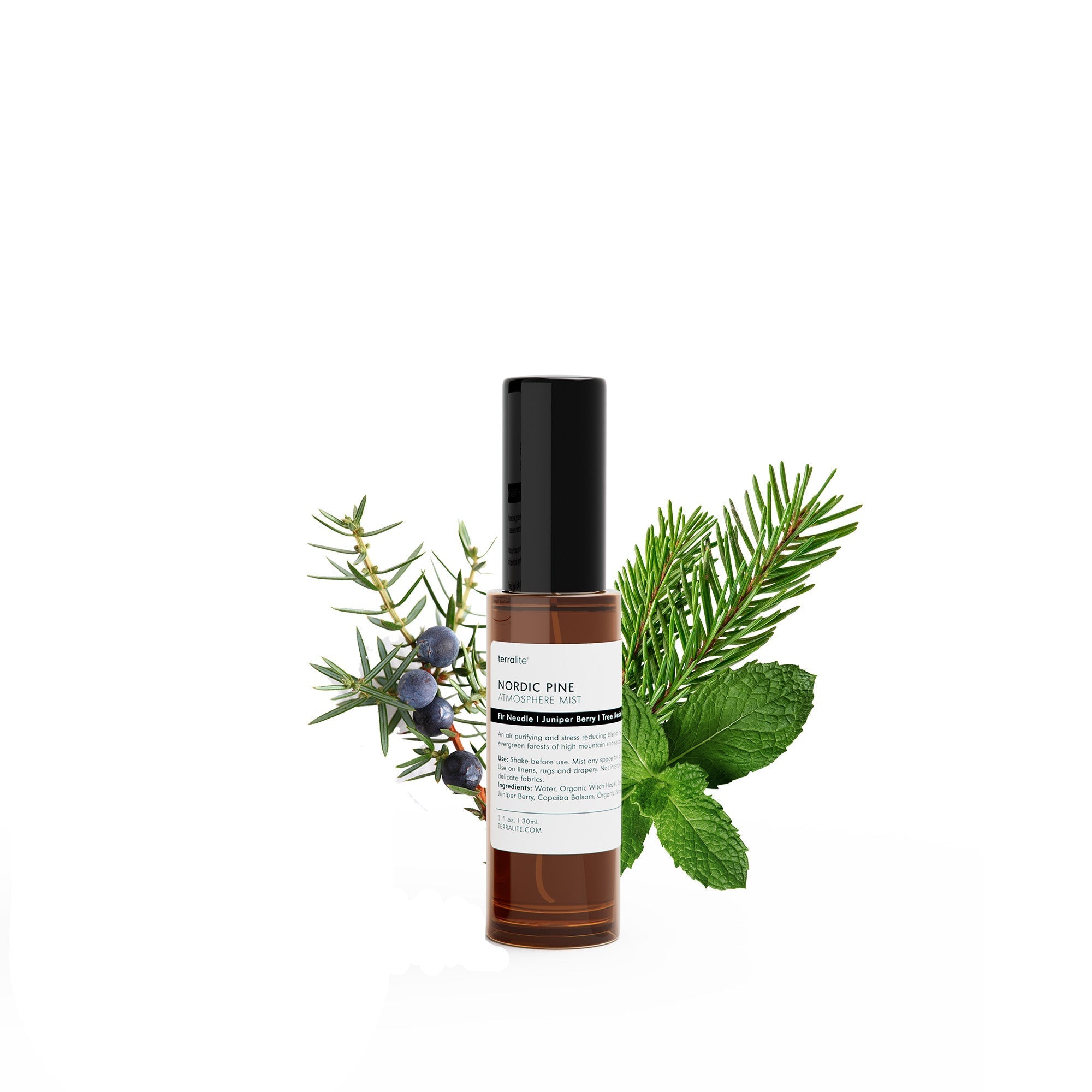 Nordic Pine Atmosphere Mist - 30ml
Fir Needle, Juniper Berry, Tree Resin, Peppermint
Atmosphere Mist is an aromatic room and linen spray made with pure essential oils and organic plant extracts. Nordic Pine is a cool and refreshing blend, inspired by the dense evergreen forests of high mountain snowscapes.
Aroma: Green, Fresh, Woodsy
Case of 6
Size: 30ml
MSRP: $10
Wholesale: $5
Water, Organic Witch Hazel, Organic Fir Needle Oil, Juniper Berry Oil, Tree Resin Oil, Organic Peppermint Oil
Shake before use. Mist any space for a burst of botanical scent. Use on linens, rugs and drapery. Not intended for face, body, wood or delicate fabrics.
Recyclable glass bottle
Recyclable plastic cap