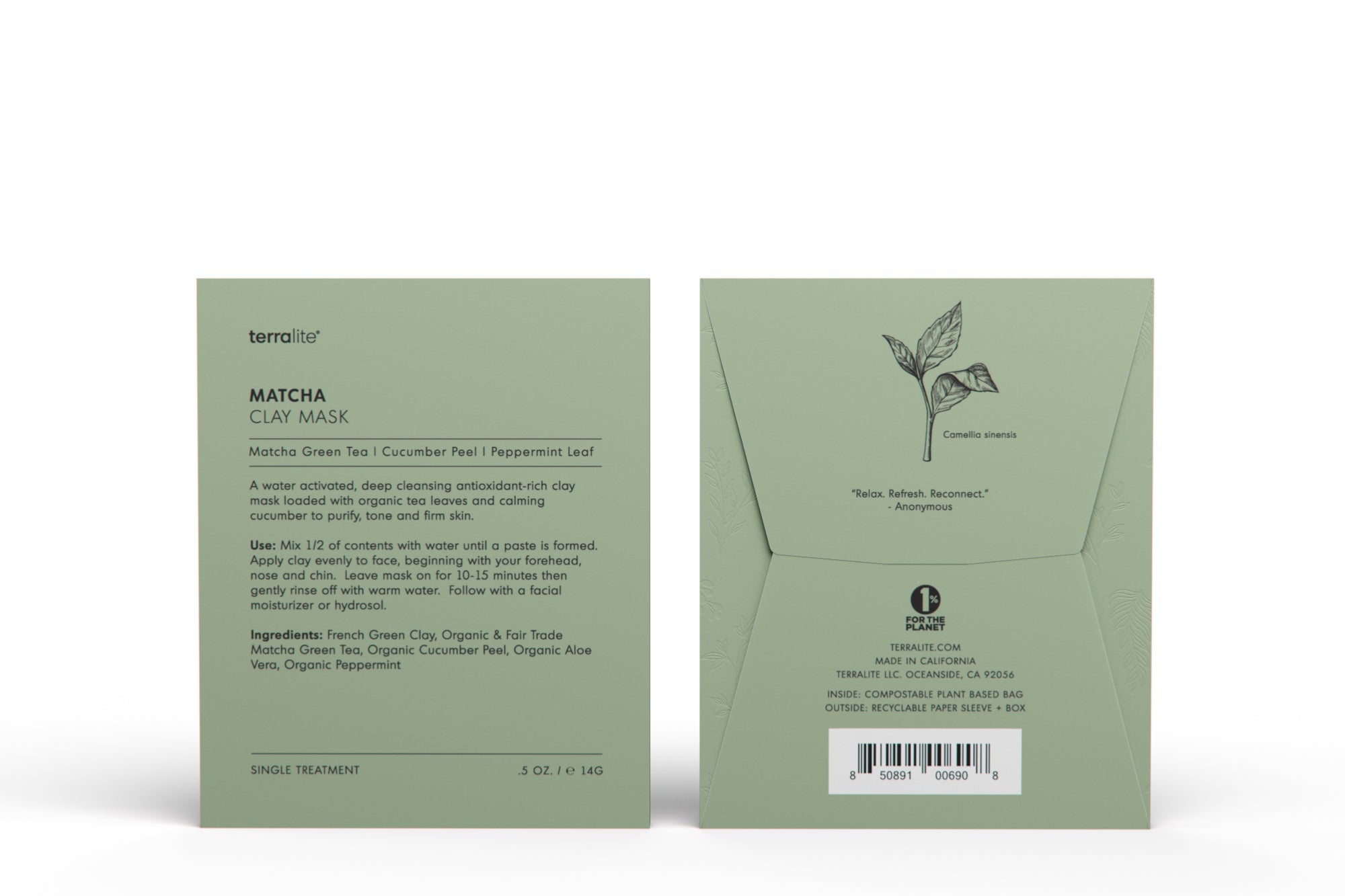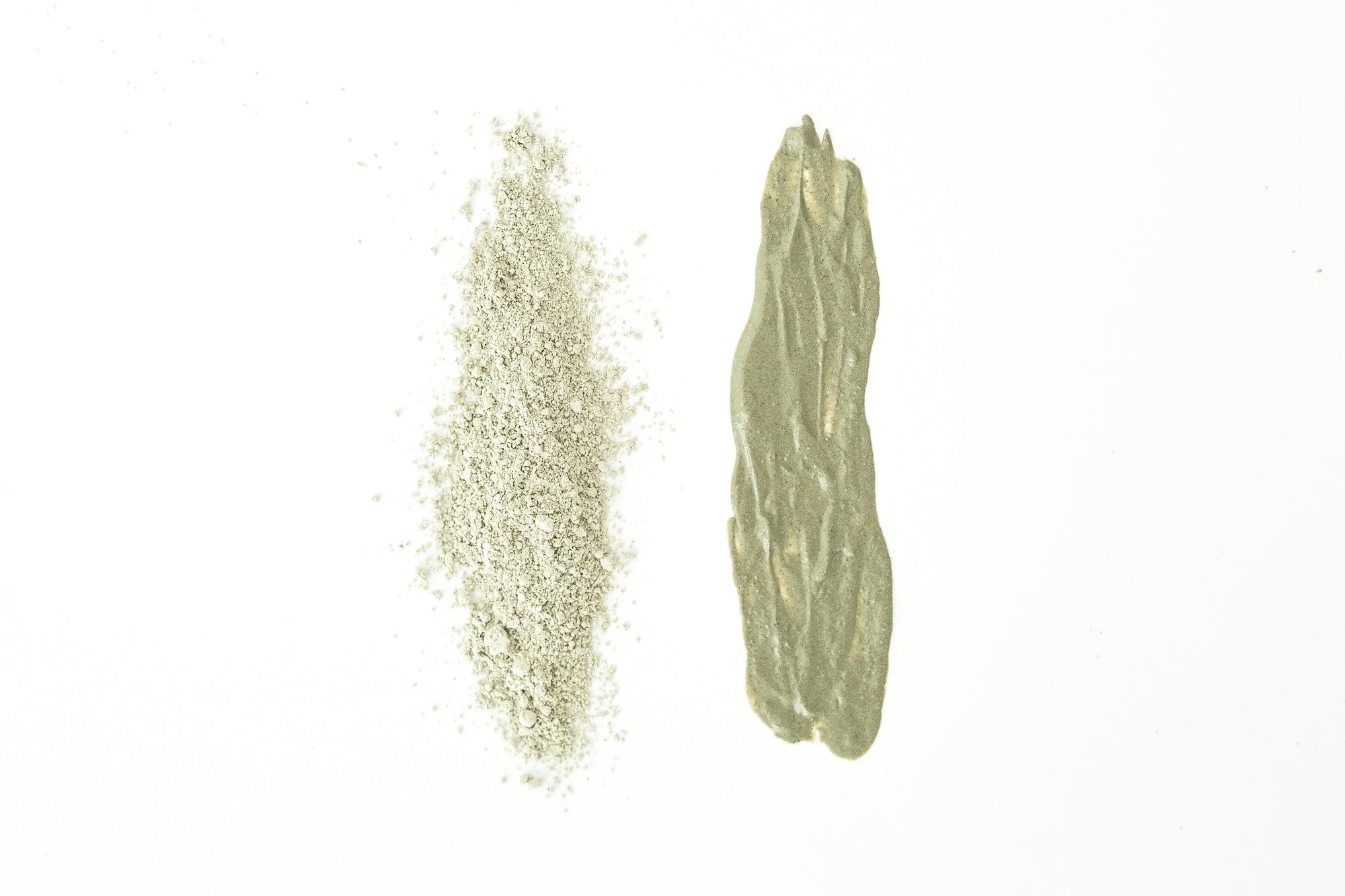 Matcha Green Tea | Cucumber Peel | Peppermint Leaf
A deep cleansing antioxidant mask loaded with organic tea leaves and calming cucumber to purify, tone and firm skin.
Size: .50 oz (Single Treatment)

Case of 6
MSRP: $10
Wholesale: $5
French Green Clay (Kaolin), Organic & Fair Trade Green Tea Leaves (Camellia sinensis), Organic Cucumber Peel (Cucumis sativus), Organic Aloe Vera (Aloe barbadensis), Organic Peppermint Leaves (Mentha piperita)
Mix contents with water until a paste is formed. Apply mask evenly to face, beginning with your forehead, nose and chin. Once dry, gently rinse off. Follow with a facial moisturizer or hydrosol.
Certified compostable pouch
Recyclable paper envelope