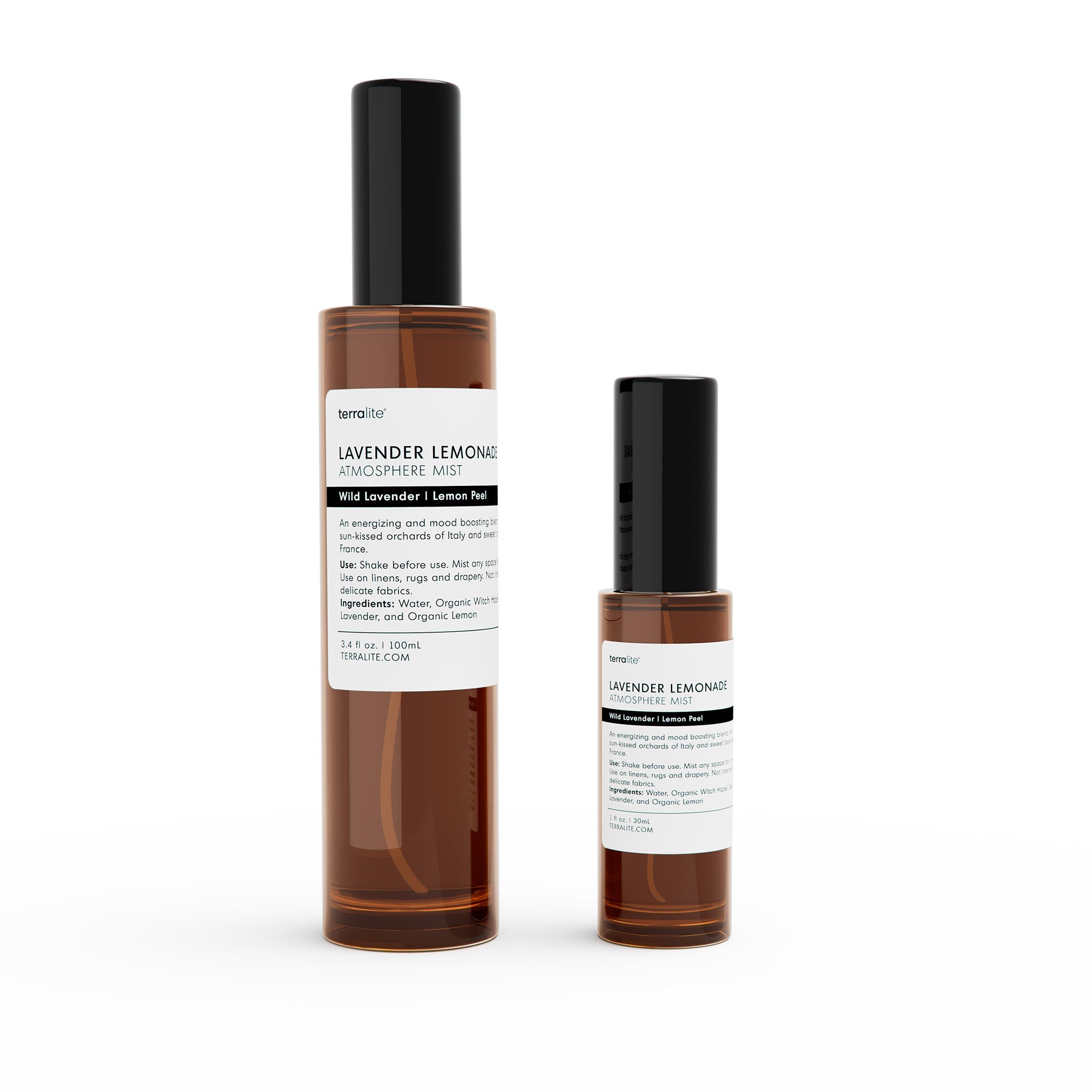 Lavender Lemonade Atmosphere Mist - 100ml
Wild Lavender & Lemon Peel
An aromatic room and linen spray made with pure essential oils and organic plant extracts. Lavender Lemonade is an energizing and mood boosting blend made from the harmonious union of sweet lavender and bright lemon peels.
Aroma: Citrusy, Bright, Floral

Case of 6
Size: 100ml
MSRP: $24
Wholesale: $12

Water, Organic Witch Hazel, Wild Lavender oil, Lemon Peel Oil
Shake before use. Mist any space for a burst of botanical scent. Use on linens, rugs and drapery. Not intended for face, body, wood or delicate fabrics.
Recyclable glass bottle
Recyclable plastic cap