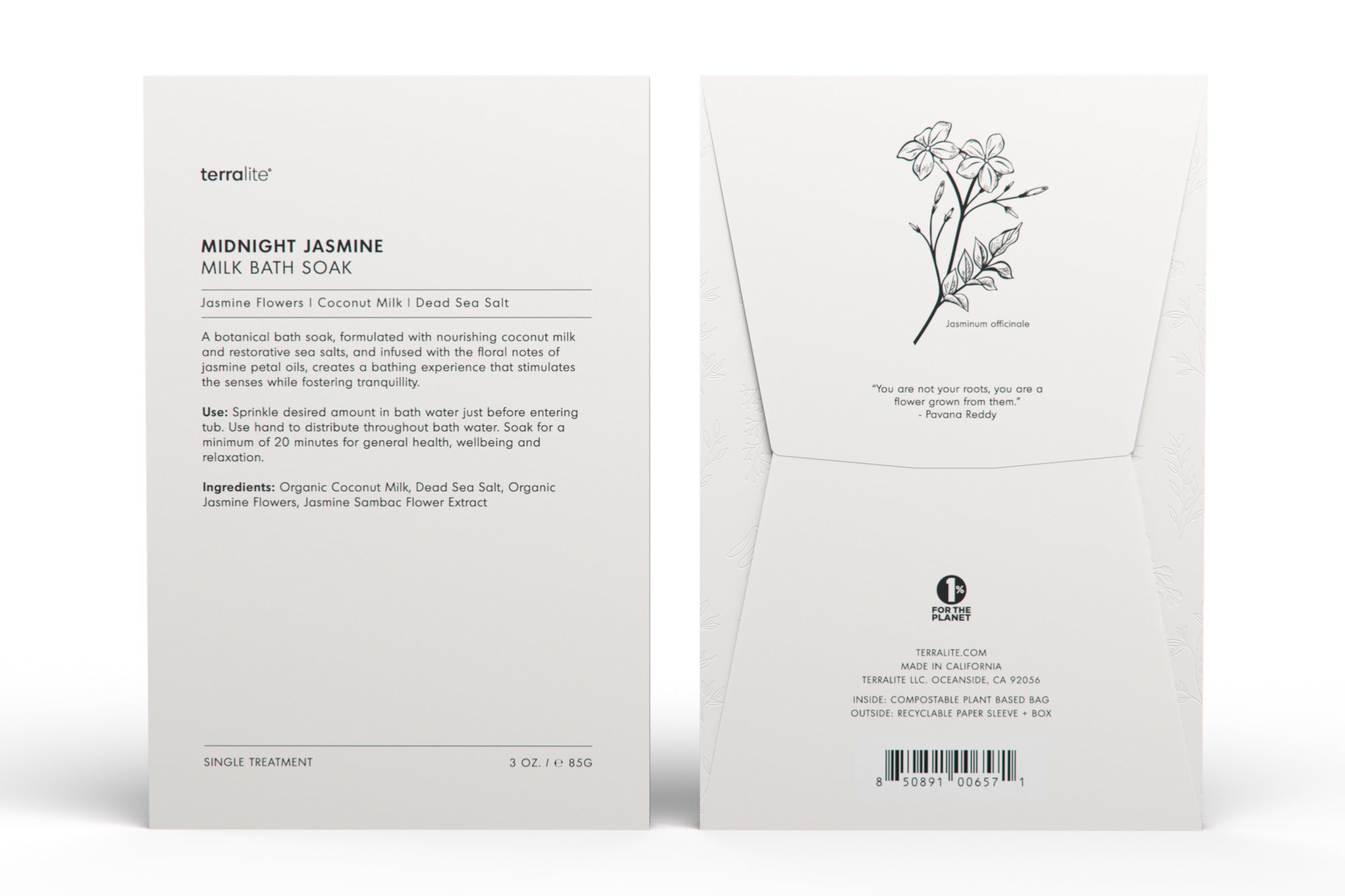 Midnight Jasmine Milk Bath Soak
Jasmine Flowers | Coconut Milk | Mineral Salts
A botanical bath soak, formulated with nourishing coconut milk and restorative sea salts, and infused jasmine oil, creates a bathing experience that stimulates the senses while fostering tranquility.
Size: 3 oz (Single Treatment)
Case of 6
MSRP: $12
Wholesale: $6
Organic Coconut Milk Powder, Dead Sea Salt, Organic Jasmine Flowers, Jasmine Sambac Flower Extract
Sprinkle desired amount in bath water just before entering tub. Use hand to distribute throughout bath. Soak for a minimum of 20 minutes for general health, wellbeing and relaxation.
Certified compostable pouch
Recyclable paper envelope